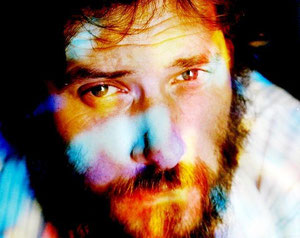 Was born in 1960. In 1979 he graduated from the Saratov art school, in 1988-the Leningrad Institute of painting, architecture and sculpture named after I. E. Repin (former Academy of Arts), the faculty of painting (workshop of E. E. Moiseenko).
The nature of active pictorial searches is inherent in all the works of S. Krylov. Each new work serves as a kind of study of the ultimate possibilities of color, texture, and composition. The range of creative interests of S. Krylov is very wide. He paints landscapes, portraits, still lifes, multi-figure compositions. The external side of being is of little interest to the artist, reality appears in his works transformed, reinterpreted, passed through the subjective perception of the world, which prevails over the objective in his works.
The subject is diverse, but most of all S. Krylov is occupied with the study of the relationship of people and things, people with each other, the person is the center of his attention. Over the years of working in Volzhsky and Volgograd, S. Krylov managed to hold more than 20 personal exhibitions, which gave a great resonance in the public, shocked the connoisseurs of his art with their versatility and originality.
Krylov's works were acquired by the Volgograd Museum of fine arts, the Ministry of culture of Russia, the Volga Municipal Art gallery, and collectors from the USA, Germany, Italy, and France.
Main dates:
1960.18.02 born in the city of Volzhsky, Volgograd oblast
1972-1975 studied at the Volzhsky children's art school
1975-1979 studied at the Saratov art school, diploma " build a squad"
1979-1981 service in the armed forces of the USSR
1981 study at the Institute. Repin, workshop of Professor Moiseenko, Leningrad.
1988 joins the youth Association of the Union of artists of the USSR
1990 joins the Union of artists of the USSR
1991 creates a creative group " Black Apple"
1988-1993 actively participates in the exhibition work of the Volgograd Union of artists
1990-1995 works as the chief artist of the city of Volzhsky
1992 creative trip to Germany
1993 creative trip to Spain
1994 creative trip to Finland
1996 trip to Israel
2000 creative trip to the USA
2008-2011 creative projects in Moscow and Volgograd