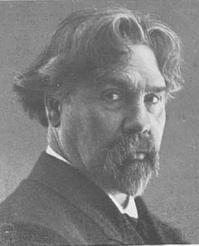 Born on January 24, 1848 in Krasnoyarsk in the family of a Cossack officer. He received his first painting lessons from a high school teacher Grebnev.
From 1869 to 1875, he studied at the Academy of arts in St. Petersburg.
In 1877, he moved to Moscow. In 1881, he joined the Association of traveling art exhibitions, and became a member of the Union of Russian artists. He repeatedly made trips abroad-visited Germany, France, Austria, Italy, Switzerland, Spain (1883-1884, 1897, 1900, 1910).

The theme of most of Surikov's works is the past of Russia. On his canvases, real historical figures coexist with people of various classes. The composition of the artist's paintings is usually based on the conflict between the characters depicted.

  Surikov's first significant work — "Morning of the Streltsy execution" (1881) — immediately brought the author fame. The painting "Menshikov in Berezov" (1883) shows the spiritual struggle and loneliness of the famous colleague of Peter I in a remote Siberian exile. The heroism and fanaticism of the defenders of the old believers when confronted with nikonianism became the basis of the idea of the monumental canvas "boyar Morozov" (1887).

In the 90's, a new stage in Surikov's work began. His works of that time are distinguished by the brightness of colors, the diversity of images. "The capture of the snow town" (1891) — an episode of the folk game on Shrovetide week. In the paintings "the Conquest of Siberia by Ermak" (1895), "Suvorov's Crossing the Alps" (1899), the artist admires the courage and endurance of Russian soldiers. Surikov's last major work is "Stepan Razin" (1907). the canvas reflects popular ideas about the leader of the Peasant war of the XVII century. The artist also painted a number of portraits and watercolors. 
    He died on March 19, 1916 in Moscow.